What to do on a rainy day? Well sew of course:)
Today I decided to make my very first bunting...yay! I've had some scraps that I liked, but didn't really know what to do with, and I had just found this super sweet vintage fabric at the local thrift store ...so today was the day!
I cut out triangles of both pink and purple fabrics to make it reversable. I got the idea from my cousin Chris at sewintocrafts.blogspot.com...you can see the post
here
( it's near the bottom of the post). I didn't have as many different scarps that went together, but I think it turned out great!
This is the pink side...the groovy floral is the fabric I scored on at the thrift store for 50 cents!
And this is the purple side. I've had the wavy fabric for years and didn't know what to do with it...I think it works well in the bunting:)
This is a little bit closer view....I pieced together the binding from other scraps that I had, it gives it more of an eclectic look that I like.
I'm not sure what I'm going to do with it yet...any ideas? I may put it in the sewing room for an extra little bit of oomph...but I can't pick which side I like best:)
We linked up to: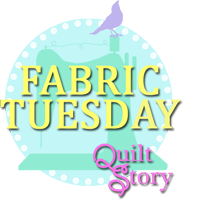 Sarah