Happy Spring...
to you all in the lower 48 who actually are experiencing it!
I'm jealous of all of you who have seen these in your yard
Aren't spring flowers just the happiest you've ever seen? I love daffodils and tulips...they just make me smile.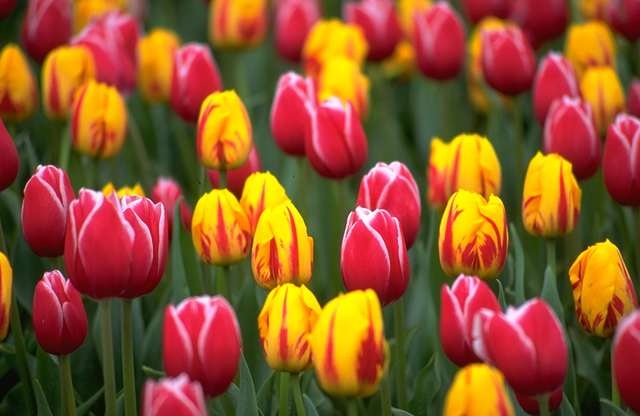 Of course I can't leave out the tulips! Andy's hometown has a large tulip festival at the beginning of May...but all of the tulips already came up! I bet they were pretty though. Spring is probably one of my favorite seasons....
But....
We don't seem to have that season here in Alaska...I woke up to this:
Yup wet snow...on the 6th of April. I shouldn't really be that surprised. We may actually get to the record this year. By this time today we may actually only have 2 more inches to go! But oh we've had some glorious days....sunny, 40-45 degrees, not a cloud in the sky...Spring! This too shall pass and it may get me back into my sewing/craft room for some craftiness!
I'm not trying to complain...I just am jealous of you all down there. But when it's 65-70 degrees here with more than 19 hours of daylight...and it's a sweltering 95 degrees with 100% humidity down there...things may change:)
Spring does eventually come...in May...I guess I'll just be patient a little longer.
Hope you're doing well and are enjoying Spring!
Sarah